Health & Wellness Programs in Kansas City & Lawrence
Health & Wellness Programs in Kansas City & Lawrence
Get the Skills to Become a Massage Therapist, a Personal Trainer or a Medical Assistant Professional
For over 25 years, WellSpring School of Allied Health has provided interested individuals with the focused instruction, hands-on training and practical experience it takes to pursue rewarding careers in health and wellness.
Whether you're interested in Massage Therapy, Personal Training & Wellness or as a Medical Assistant, you will earn more than a diploma or degree when you graduate from WellSpring. You will have the skills to pursue an exciting new life and career, plus you'll develop a deep understanding of yourself and the know-how to empathically help others.

Choose from convenient day or evening schedules.
Our curriculum is designed to meet the needs of a variety of students, many of whom have careers and family obligations in addition to attending school. At Wellspring, we are dedicated to providing you with the flexibility, guidance and the support you need to be successful as you embark upon an exciting new career.
We also offer Continuing Education in a wide variety general wellness courses for members of the community.
Click on your area of interest to explore the potential career opportunities available to you in one of these potentially life changing fields.
Health & Wellness Programs
The WellSpring Experience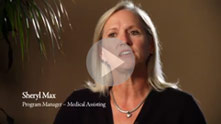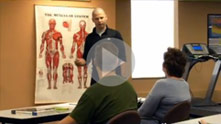 For more WellSpring videos from faculty and staff, see the Video Gallery