Get the Skills to Become a Medical Assisting Professional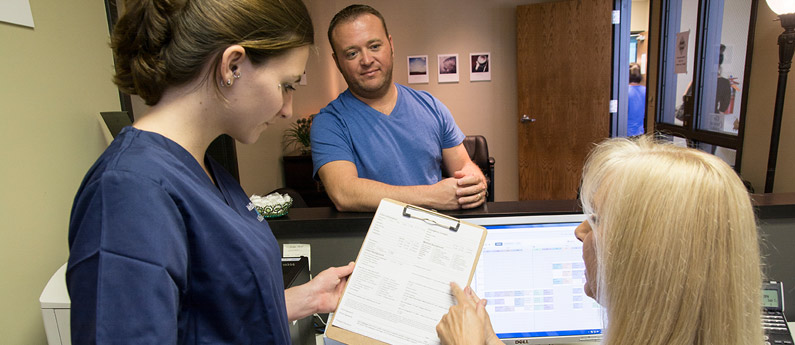 10 Month* Medical Assisting Certificate Program
Meet the growing demand for healthcare workers! Medical Assistants play a pivotal role assisting in minor medical procedures and in the efficiency and productivity of medical offices. As long as there are people needing healthcare treatments, there will be an urgent need for Medical Assistants. Even healthy patients undergoing routine checkups require the work of a Medical Assistant.
WellSpring's Medical Assisting Certificate Program, offered at our Kansas City, MO, Wichita, KS and Springfield, MO locations, will give you the job-ready skills to move quickly into a rewarding career in a high-demand field.
Jan 3rd

Medical Assisting Certificate

: Daytime

WellSpring School of Allied Health

(Springfield, MO)

https://wellspring.edu/wp-content/uploads/2015/10/Medical-Assistant-hero.jpg

WellSpring School of Allied Health
Get Hands-On Training & Real World Experience
As a WellSpring medical assisting student you'll receive hands-on instruction from experienced industry professionals within an interactive and supportive learning environment. You'll also develop your skills working directly with medical professionals during an externship in a real healthcare environment.
Upon completion of this program, you'll be fully prepared to take the Certified Medical Assistant (CMA) exam. By having your CMA designation, you are immediately a step ahead of applicants without their certification. As soon as you are certified, you will generally enjoy a higher pay scale and better bonuses.
This program will equip you with the career-specific clinical and administrative skills required to assist in minor medical procedures, testing and in keeping clinics running smoothly each day. You'll receive guided instruction in the following areas:
Medical Terminology
Anatomy & Physiology
Patient Administration
Cardiopulmonary Diagnostics
Pharmacology & Injections
Medical Procedures & Minor Surgery
Emergency Medical Procedures
Phlebotomy
Medical Billing & Coding
Nutrition & Wellness
Patient Vitals
Fingerstick Testing
Urinalysis Testing
If you're interested in studying a wider range of coursework and possible having an increased earning potential, WellSpring's Medical Assisting Degree (AOS) program is a great option. With an extra 6 months* of training, you could upgrade from a Medical Assisting Certificate to get the advanced skills a Medical Assisting Degree provides.

---
Earn the Competitive Edge of a Double Certification
Employers look for certifications when hiring Medical Assistants. The more training you bring, the greater your employment opportunities. Graduates of the WellSpring Medical Assisting Certificate Program are eligible and fully prepared to sit for two certification exams:
Nationally Registered Certified Medical Assistant Exam
Nationally Registered Certified Phlebotomy Technician Exam
It is also possible to become certified in a specialty, such as podiatry, optometry, or ophthalmology. With experience and/or additional training, many Medical Assistants advance to other occupations, such as teaching, nursing, and office management.
Career Opportunities
As a medical assistant, you have the opportunity to have a positive impact on people every day. At WellSpring, we never forget that healthcare is about helping others. We emphasize a human-centered wellness lifestyle while providing a comprehensive background in both clinical and administrative roles typical of a physician's practice.
Successful graduates of WellSpring's Medical Assisting Certificate Program are prepared for careers in physicians' offices, hospitals, clinics, and chiropractors' offices. In larger medical group practices, Medical Assistants are often asked to specialize in either clinical or administrative roles.
Convenient Schedules
We recognize the demands our students face. The WellSpring Medical Assisting Certificate Program offers a schedule that allows you to balance your career training with family, work, and other responsibilities. With classes just 2.5 days per week and a low student/instructor ratio, our program maximizes personal attention and success.
Daytime: 2.5 days per week. Program completed in 10 months.*
"I was tired of the day to day job that would lead no where, working from paycheck to paycheck. I wanted a career in the medical field where I could help people and feel good about what I'm doing. At WellSpring, the instructors are knowledgeable and they really do care. They want you to be successful."
– Virgenia, Medical Assistant

To read additional student reviews, visit our testimonial page.
Continuous Career Support
Our dedicated Career Services staff will work with you throughout your training and beyond to help you turn your training into a successful career you love. Experienced Job Placement professionals are happy to help with things like resume preparation, interview techniques, and job searches.
Medical Assisting
10-Month Certificate | $37,190 median annual salary***
---
18% Job Growth Over Next 8 Years

Graduates hired by hospitals, physician's offices, & outpatient care centers

2 Certification Tracks (CMA, CPT)

Advance into Medical Office Management, Health Information Technology, Nursing and much more!
***https://www.bls.gov/ooh/healthcare/medical-assistants.htm#tab-5. Visited on May 25, 2022. Salary source for medical assistants with lowest 10% earning $29,070 to the highest 10% of workers earning $48,170.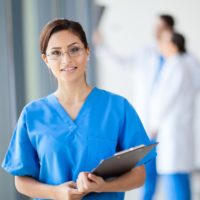 Financial Aid
At WellSpring School of Allied Health, we offer a variety of funding options to help make training possible for students. Student aid and scholarship opportunities, including government funding, is available at our Kansas City, MO, Springfield, MO, Wichita, KS, and Lawrence, KS campuses. Sit down with one of our Financial Aid advisors today.
Financial Aid is available to those who qualify.
Is a Rewarding Career as a Medical Assistant Right for You? Get More Info…
Discover whether a Medical Assisting career is the right path for you. Fill out the form on this page to receive more information. A helpful WellSpring Admissions Representative can answer all your questions and help you with everything from scheduling to financial aid.
For immediate questions, call us at 1-816-523-9140
*Program length when completed in normal time.