Continuing Education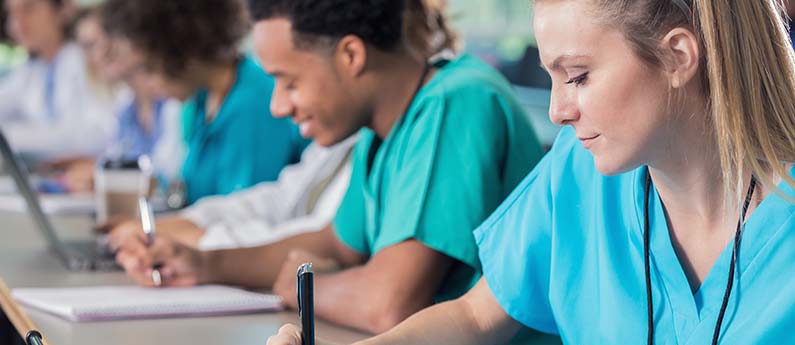 Just Because You've Finished Your Career Training Doesn't Mean You're Done Learning
Learning is a lifelong pursuit, which is why WellSpring offers a comprehensive collection of continuing education workshops, seminars, and certifications for practicing Massage Therapists and Personal Trainers, as well as classes for the general public. Get trained in something you love, earn continuing education credits, cultivate new professional skills, or simply deepen your knowledge.
Continuing Ed classes are offered at our Kansas City, MO Campus. Course listings are refreshed continuously so check back often for new course additions. If you have questions or would like to offer suggestions, please contact Kevin Deal at 816-699-5046.
To view the current schedule for our Kansas City campus and to register online, select from the links below:
Continuing education opportunities for licensed Massage Therapists and massage students.
Continuing education opportunities for people interested in a Phlebotomy Certification.
Continuing education opportunities for Trainers, Nutritionists, Coaches, and students.
Nutrition, health, and general wellness continuing education opportunities for everyone.
Professional Development – Audit Opportunities
WellSpring offers auditing opportunities for Licensed Massage Therapists and Certified Personal Trainers. To review a class that you've already taken, please contact Dan Gerber at 816-437-7523.
Please note: WellSpring Continuing Education classes are excluded from ABHES Accreditation