Get the Skills to Become a Massage Therapy Professional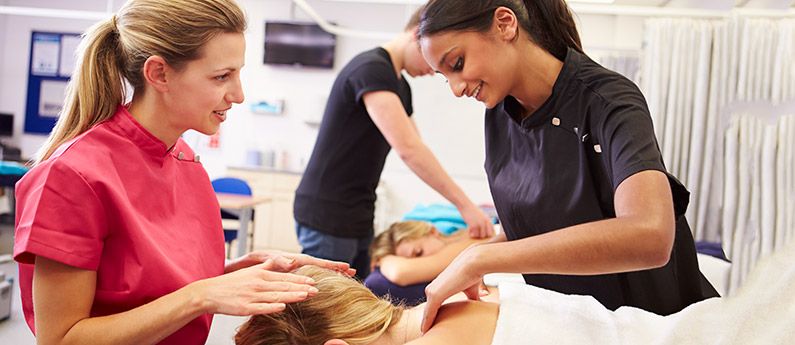 Professional Massage Therapy Career Training Programs in Kansas and Missouri
If you're interested in holistic healing, enjoy helping others and are looking for a career that fits you and your life, consider a future in Massage Therapy. WellSpring offers training to match your Massage Therapy career goals. Whichever program you choose, you'll learn about the body and healing, safe and effective massage techniques, and get the skills to run your own practice.
The massage programs at WellSpring School of Allied Health provide the in-depth knowledge, technique and real-world clinical experience it takes to pursue a successful and rewarding career. You'll be helping others and making a positive change in your own life.
A Promising Career Outlook
According to the U.S. Bureau of Labor Statistics, "Employment of Massage Therapists is projected to grow 26 percent from 2016 to 2026, much faster than the average for all occupations." Since more people are turning to Massage Therapy to treat pain and other ailments the demand for massage services will continue to grow, leading to new openings for Massage Therapists.*
Massage Therapy Training Options
Is WellSpring School of Allied Health Right For You? Get More Info…
If you're interested in learning more about careers in Massage Therapy and exploring if WellSpring School of Allied Health is right for you, fill out the form on this page to receive more information.
For immediate questions, call 1-816-523-9140
*Bureau information reflects national statistics and may not represent job growth in a specific region.