Get the Skills to Become a Fitness & Nutrition Professional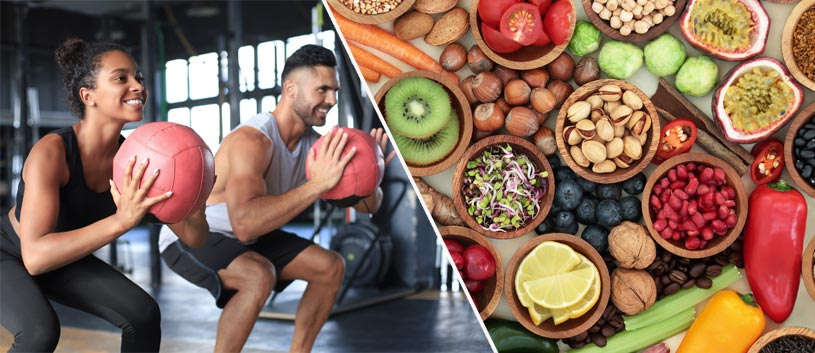 19 Month* Fitness & Nutrition Degree (AOS) Program in Kansas City, MO
Earn the complete range of skills and an associate's degree that puts you ahead of the rest! Getting certified as a Personal Trainer is a good start, but that just isn't enough anymore. Resistance training and cardio work simply can't get the job done because nutrition and lifestyle factors make up as much as 70% of what it takes to achieve optimal wellness. What clients and clubs need is a more comprehensive approach from the get-go—one that incorporates all three components into a single integrated training regimen—fitness training, nutrition counseling and lifestyle coaching.
And that's precisely what WellSpring's "Total Fitness Coaching Model" is all about: training our students so they can provide a comprehensive, multi-dimensional program to their clients, and in so doing, produce a service that other trainers simply aren't equipped to deliver.
Fitness & Nutrition Skills for Your Future
Multidisciplinary wellness practitioners with training in nutrition, fitness training, and overall wellness make a positive impact on their clients, as well as in their own lives, from injury and disease prevention to treatment, maintenance, and sustainable lifestyle change.
Be assured, trainer/coaches who graduate from WellSpring's Fitness & Nutrition Degree (AOS) program will be in high demand from top fitness centers across the country. But be forewarned, this is no quickie online certification. This is serious training that requires dedicated effort and sacrifice, and it will position you as a leader in the field.

Become Qualified as a Fitness & Nutrition Professional
The Fitness & Nutrition Degree (AOS) program provides hands-on training, practical experience and the dedicated industry support you will need to become a trusted ambassador in the health and fitness community.
This interactive program is led by fitness, nutrition, and wellness experts and will enable you to become a well-rounded comprehensive wellness professional able to help others achieve their fitness, nutrition and wellness goals. During the Fitness & Nutrition Degree (AOS) program you'll learn:
Fitness Training & Nutrition Foundations
Anatomy and Nutrition Basics
Anatomy and Coaching Basics
Analyzing Exercise Science and Nutrition
Designing Programs and Helping the Diseased Client
Discovering Sport Performance and Helping the Diseased Client
Mind Body Connection of Weight Management
Training Advanced Clients and Lifecycle Nutrition
Clients with Chronic Conditions and Special Diets
Group Fitness and Cultural Nutrition
Corrective Exercise
Client Acquisition and the Business of Nutrition
Overall Wellness & Training Special Populations
Business, Professional Development and Health Theories
Internship, CPR, Exam Prep
As a student in this program, you'll gain extensive hands-on, clinical experience at the school and then be offered an externship with a leading fitness club in the area. You'll work with real clients to help them create change. So when you enter the professional world you will have tons of confidence after having gained real-world experience and connections before you graduate. Some students are actually hired directly from their externship assignment.
Get Certified
Graduates of WellSpring's Fitness & Nutrition Degree (AOS) program earn an Associate of Occupational Science degree and are qualified to be titled as a Personal Trainer AND a Nutrition and Wellness Coach.
Upon completion, all graduates are fully prepared and eligible to sit for two national certification exams from the National Academy of Sports Medicine (NASM). After successfully passing these exams, the student would earn an Associate of Occupational Science Degree; would be designated a Certified Nutrition and Wellness Coach; a Certified Personal Trainer (CPT) and Corrective Exercise Specialist (CES). 85% of WellSpring students pass their exams on their first try!
Multiple Certifications = Increased Employment Potential
In today's demanding job market, we know how important it is to equip our students with a broad range of complementary skills in order to prepare them for a variety of employment opportunities.
As a graduate of this program, you'll be prepared to compete for entry-level and mid-level positions in a wide variety of employment situations, including:
Health Clubs
Spas & Resorts
Private Training Studios
Wellness Centers
Medical Offices
Fitness Centers
Retirement Communities
Insurance Companies
Corporate Wellness Programs
Career Colleges
Some graduates even choose to start their own private practices. You could be your own boss. Set your own schedule while you help others (and yourself) to build a healthy and more fulfilled future.
Convenient Daytime or Evening Classes
WellSpring's class schedules are designed to fit the needs of busy adult learners. The Fitness & Nutrition Degree (AOS) program is offered at our Kansas City, MO location, either during the day or in the evening, allowing you to balance your career training with family, work and other responsibilities.
Daytime Program: The Daytime program meets just 1.5 days a week from 8:30 am to 5:30 pm (full days) or 8:30 am to 12:30 pm or 1:30 pm to 5:30 pm (half days). This program can be completed in approximately 18-19 months.*
Evening Program: The Evening & Weekend program meets 2-3 evenings per week, from 6:00 pm to 10:00 pm and, on average, 1 weekend per month. This program can be completed in approximately 22-23 months.*
"I narrowed it down to 2 – 3 schools and it turned out, Wellspring was clearly the best choice. The length of the program, for one thing, and the instructors…..the school was more than I expected and the quality of the instructors was outstanding."
– Brad Max, WellSpring Graduate

To read additional student reviews, visit our testimonial page.

Continuous Career Support
At WellSpring, we know wellness training is about more than a certificate to hang on the wall—it's about getting a career you love. We're dedicated to supporting you throughout your career. Experienced Career Services professionals are happy to offer support and help you pursue employment opportunities.
Fitness & Nutrition
19-Month Associate Degree | $40,700 median annual salary***
---
39% Job Growth Over Next 8 Years

Graduates hired by health clubs, spas, & private training studios

2 Certification Tracks (CPT and CES)

Advance into Recreational Therapy, Fitness Management, Physical Therapy and much more!
***https://www.bls.gov/ooh/personal-care-and-service/fitness-trainers-and-instructors.htm#tab-5. Visited on May 25, 2022. Salary source for fitness trainers and instructors with lowest 10% earning $22,960 to the highest 10% of workers earning $75,940.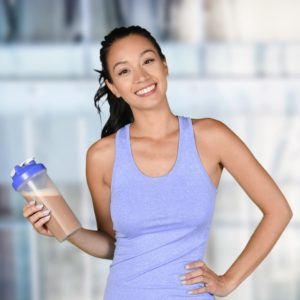 Financial Aid
At WellSpring School of Allied Health, we offer a variety of funding options to help make training possible for students. Student aid and scholarship opportunities, including government funding, is available at our Kansas City, MO, Springfield, MO and Lawrence, KS campuses. Sit down with one of our Financial Aid advisors today.
Financial Aid is available to those who qualify.
Is the WellSpring Fitness & Nutrition Degree (AOS) Program Right for You? Get More Information…
Discover whether a career as a Certified Personal Trainer, Corrective Exercise Specialist, and Nutrition & Wellness Coach is the right path for you. Fill out the form on this page to receive more information. A helpful WellSpring Admissions Representative can answer all your questions and help you with everything from scheduling to financial aid.
For immediate questions, call us at 1-816-523-9140
*Program length when completed in normal time