Career Services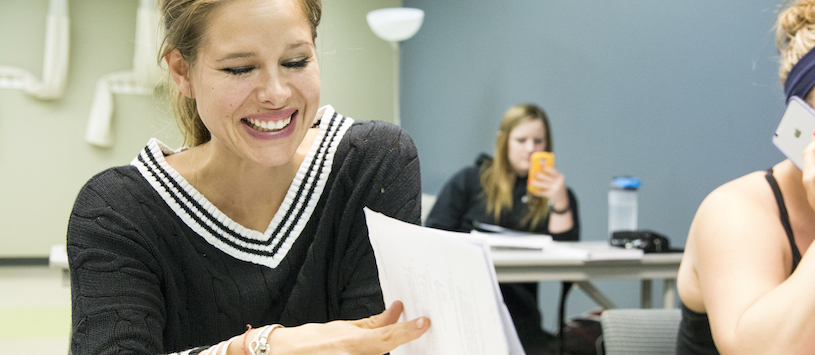 Train for the Career You Want. Get the Life You Deserve.
Career Services is committed to helping you find gainful employment after graduation. Whether you're a current student, recent graduate, or alumni, you can always turn to us for help with your employment search.
All three of WellSpring's programs prepare students for careers which are experiencing faster-than-average growth as compared to other professions. According to the Department of Labor, the need for Massage Therapists is expected to increase by 32% between 2020-2030; Personal Trainers by 39%; and Medical Assistants by 18%.
With these excellent career projections, be sure to speak with a Career Services Advisor. Make sure to check job postings, which we frequently email to students. You can also check job bulletins posted in our break rooms.
Meet Our Partners
WellSpring School of Allied Health is proud to be affiliated with several health and wellness businesses in Missouri and Kansas. Please click the links below to see which businesses are partnered with WellSpring:
Lunch and Learn
WellSpring brings in business owners for 'Lunch and Learn' sessions to better acquaint students with opportunities in their field of study. This valuable opportunity allows you to connect with prospective employers in-person, and may even lead to job prospects.
Student Business Plan
As a WellSpring graduate, we want you to have more than just a license to practice Massage Therapy. We want you to graduate with an idea of where you want to take your career. Toward the end of your program, you will write and present a Business Plan to WellSpring's Administrative staff. This will be highly effective in preparing you for your new career as a Practitioner of Therapeutic Massage upon graduation.
The purpose of the Business Plan is to give you clarity on your goals, and it tells us how to help you attain your dream career. You will research the industry in which you are most interested and gain information on the salaries, benefits, and how you think you might want to direct your training. You will be given a presentation table that you will decorate to showcase your Business Plan. WellSpring's Administrative staff will then have the chance to offer advice and counsel. This is a one-of-a-kind opportunity for you to outline your goals for a future career in Massage Therapy!
Moving Forward After Graduation
Remember it's important to stay up-to-date with the latest techniques and practices in your field. Take Continuing Education classes to keep your practice sharp, and to remain engaged with your profession.
If you loved your WellSpring experience so much that you want to return, we will welcome you back with open arms – this time as an instructor. You must have 2-years of professional working experience in your field of expertise to be eligible to apply.
Keep in Touch
Once you graduate and start building your career remember to keep in touch! We want to see how you're doing. Stay connected with former teachers and classmates – you never know who may have connections to help move your career forward.
Learn more about career services at WellSpring and potential job opportunities for graduates! Contact Andrea Farquharson at
816-523-9140
or email
[email protected]
.