Financial Aid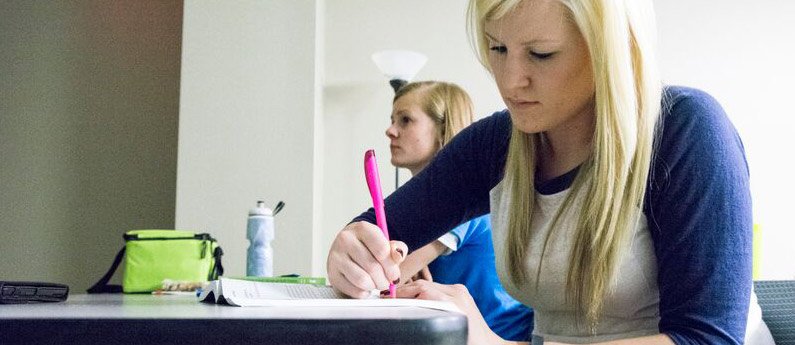 Learn How to Finance Your WellSpring Education
We recognize that everyone's financial needs are unique. WellSpring School of Allied Health offers a variety of student aid and scholarship opportunities, including government funding, for qualifying students at both our Kansas City, MO, Springfield, MO and Lawrence, KS campuses.
Learn how you can finance your WellSpring education. Speak with an Admissions Advisor to arrange a meeting with the Financial Aid Department by filling out the Contact Us form or calling 1-816-523-9140 today!
How Much Does My Training Cost?
Tuition Pricing and Cost per Credit Hour
Net Price Calculator
The Net Price Calculator is designed to help you get a meaningful estimate of total, out-of-pocket costs, based on your particular financial circumstances and anticipated aid.
How It Works
The calculator first factors cost of attendance including tuition and fees, room and board, books/supplies, transportation, and personal expenses. Using Financial Data you enter, the calculator then estimates the amount that you/your family would be expected to contribute to pay school expenses. Finally, the calculator evaluates your eligibility for Financial Aid (need-based) by matching your financial and personal characteristics to the criteria used to determine financial aid awards.
To complete the calculator you will need to answer some basic questions about you/your family's financial situation. It may be helpful to have recent tax forms and pay stubs/income statements on hand before you begin. The Calculator takes approximately 10 minutes to complete. You must have JavaScript enabled in your browser.
Please click one of the following to view the Net Price Calculator for:
Can I Get Funding Through the US Government?
Federal Student Aid is the largest provider of student financial aid in the nation. A part of the U.S. Department of Education, Federal Student Aid is responsible for managing the student financial assistance programs authorized under Title IV of the Higher Education Act of 1965. These programs provide more than $150 billion each year in grants, loans and work-study funds to students attending college or career school.
To find out if you qualify for a grant or loan, fill out the Free Application for Federal Student Aid. You can learn more about completing the FAFSA by watching the "7 Easy Steps to the FAFSA" video*.
Does WellSpring Offer Student Loans?
Yes! WellSpring offers student loan funding to qualifying students through Missouri and Kansas Workforce Investment Acts, Vocational Rehabilitation and Veterans Education Assistance. An Admissions Advisors can give you more details on these programs and arrange an appointment with the Financial Aid Department to discuss your financial needs. Please note that financial aid application deadlines are strictly enforced.
Scholarship Opportunities
WellSpring is proud to offer scholarships, based on qualifications and availability, for each starting class in the Massage Therapy, Fitness & Nutrition and Medical Assisting programs. Scholarships are awarded based on academic achievement, financial need and community service, as well as current employment in the health/medical industry.
How Do I Apply for a Scholarship?
All scholarships require two letters of recommendation and a current resume in addition to the requirements detailed below. Scholarship submissions, including all required materials, must be received 10 business days prior to the start of class.
When Will I Find Out if I've Been Selected for a Scholarship?
Scholarship selections will be made on the following start dates: 1st Friday of November, 1st Friday of March and 1st Friday of July. Good luck!
Institutional Grants are also available. Please inquire with the Financial Aid Department.
Health and Wellness Career Training Can Be Attainable For You – Discover Your Options Today
If you're interested in learning more about financial assistance and exploring whether WellSpring is right for you, fill out the form on this page to receive more information.
For immediate questions, call 1-816-523-9140 
*Please note: the official FAFSA website is www.fafsa.ed.gov and is free. Beware of misleading copycat websites.