Continuing Education Course Descriptions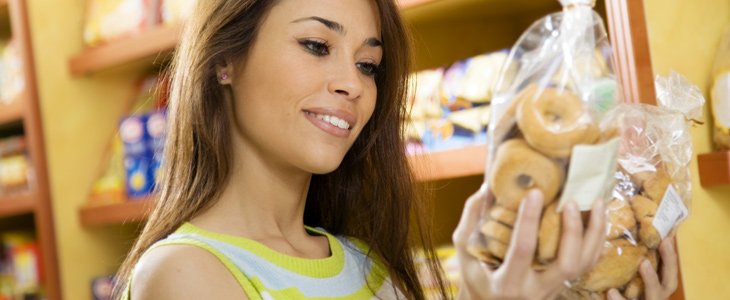 Continuing Education Classes in General Health, Wellness & Nutrition
Wellspring's Continuing Education classes for General Health, Wellness & Nutrition are open to all. Each class runs one to two times per year at our Kansas City, MO campus, unless otherwise indicated.
If there's a subject you're interested in and don't see it below, let us know! We're happy to bring back past classes and always looking to expand our offerings.  (Please note that continuing education classes are not included within the institution's grant of accreditation through ABHES)
Click here for the current class selection!
Aromatherapy
Scent is a powerful and yet often overlooked sense when creating a relaxing and therapeutic environment. In this course students will learn the properties and uses of some of the most popular and beneficial essential oils. You'll also discover multiple ways to use scent for maximum effect with clients as well as for self-care.
Basic Meditation Skills
This experiential class will introduce you to a variety of simple, easy-to-learn meditation techniques, including breathing techniques, mantras and self-guided meditation. The course focuses primarily on learning and practicing these techniques. How to center and ground oneself, cultivate greater awareness and deal with "mind chatter" that often causes people to think they aren't "doing it right" will also be discussed.
Certified Infant Massage Teacher Training™
Presented by the Liddle Kidz™ Foundation, Certified Infant Massage Teacher™ (CIMT™) training is a certification course for those who care deeply about and are interested in working with families and children. A CIMT is an educator who teaches the art of infant massage to parents or caregivers in the presence of their babies. You do not need to be a massage therapist or have any previous experience in the healthcare field for this class.
Chan Ri
This technique incorporates the use of the pendulum, aura/chakra clearing and balancing, soul cards, intuitive messages and images, as well as hands-on body work, such as Craniosacral Therapy and Reiki. Chan Ri clears emotional pain from the body through the use of dialog. It helps rejuvenate the soul and restores balance to life by clearing obstacles that may be blocking one's life purpose. In this class you will learn about the body's aura and 7 chakras and their effects on the body. You will also learn how to use a pendulum, soul cards and read the body intuitively.
Couples Massage
This workshop is designed for couples who would like to deepen their relationship through the exploration of compassionate, loving, sensuous (non-sexual) touch. Using simple, easy-to-learn intuitive techniques, students will learn to give and receive a relaxing, stress-reducing full body massage. Your time together will include lecture, discussion, demonstrations and hands-on practice in a safe, supportive environment. In this workshop, we will also have the opportunity to learn more about accepting each other's individual preferences of giving and receiving to improve the experience of exchanging touch.
CPR & FIRST AID — American Red Cross Format
CPR & First Aid is a comprehensive, practical skills subject that prepares students to respond appropriately and competently in applying adult CPR and first aid in medical emergencies. Content includes one-person CPR with mannequin practice, rescue breathing, emergency action principles, handling internal and external bleeding, burns, injuries and fractures to bones, muscles and joints. Medical emergencies including heart attack and stroke, poisoning, exposure to extreme heat and cold, animal and human bites, injuries to the eyes and nose, bandaging, splinting and emergency rescues are also covered.
Craniosacral Therapy
Students of Craniosacral Therapy will be introduced to the membranes and cerebrospinal fluid around the brain and spinal cord that makeup the craniosacral system. Craniosacral Therapy aims to help resolve the trapped forces that underlie and govern patterns of disease in both the body and mind by "listening through the hands" to subtle craniosacral rhythms for patterns of inertia or congestion. With this light touch modality, you can evaluate and treat restrictions in the craniosacral system, offering relief from migraines, autism, central nervous system disorders, chronic neck and back pain, stress, fibromyalgia and more.
Healing Touch
Healing Touch is a relaxing, nurturing energy therapy that uses gentle, heart-centered touch to help balance physical, mental, emotional and spiritual wellbeing. It enhances the body's natural ability to heal through the human bio-field, energy centers and energy field. Healing Touch works in harmony with standard medical care and is complementary to other health care systems.
Healing Touch
Healing Touch is a relaxing, nurturing energy therapy that uses gentle, heart-centered touch to help balance physical, mental, emotional and spiritual wellbeing. It enhances the body's natural ability to heal through the human bio-field, energy centers and energy field. Healing Touch works in harmony with standard medical care and is complementary to other health care systems.
Lomilomi
Hawaiian Lomilomi Level 1 is a course in the once secret ritualistic bodywork of the Pacific Rim People.This class will introduce you to the historical highlights of the Hawaiian Islands and the discovery of the healing art called Lomilomi. You will be taught the four basic elements of Lomilomi bodywork: pule (prayer intention), mele (chants and rhythms), hula (strokes and choreography of the lomilomi for front and back of body) and ho'oponopono, (the resolution and balance of self with Spirit, family and community). You don't have to be a massage therapist to learn Lomilomi!
New Year's Spiritual Renewal
Participate in sacred circle for a powerful day of completion and renewal. This workshop is an artful combination of guided exercises, group sharing, personal exploration, living ceremony, journal writing and creative art to release and complete what no longer serves you, clearing the energetic pathways for you to more fully receive the new. In addition, the numerical, astrological and energetic significance of the coming year will be explored so students can engage these energies consciously. You will leave with a personally created art piece to carry your intentions forward and serve as inspiration throughout the year.
Pranic Healing
Pranic Healing is a highly evolved and tested system of energy medicine that utilizes prana to balance, harmonize and transform the body's energy processes. Pranic Healing is based on the fundamental principle that the body is a self-repairing living entity that possesses the innate ability to heal itself. Pranic Healing is applied on the bio-electromagnetic field known as the aura, or energy body — the mold or blueprint that surrounds and interpenetrates the physical body. Physical ailments first appear as energetic disruptions in the aura before manifesting as problems in the physical body.
Qigong
Massage and qigong are two complementary approaches to bodywork. Qigong balances the flow of energy, blood and body fluid from the inside, and massage strengthens the flow from the outside. Qigong uses intention and particular body movements to guide the qi (or life force) in healthy directions, while the physical pressure and body manipulation of massage help to do so from the outside. Taoist masters and early Chinese medicine practitioners used this internal-external approach to balance the body and harmonize the interior and exterior. In this class, you will learn how to visualize the movement of qi,feel it flow in the body and use massage to cultivate and circulate this energy.
Raindrop Technique©
Raindrop Technique© is a powerful, non-invasive tool for helping the body correct defects in the curvature of the spine. Raindrop Technique© originated in the 1980s from research Dr. Gary Young compiled while working with a Lakota medicine man named Wallace Black Elk. It integrates Vitaflex and massage, utilizing the power of essential oils to bring the body into structural and electrical alignment. Raindrop Technique© is said to have resolved numerous cases of scoliosis and kyphosis and eliminated the need for back surgery in thousands of people.
Reflexology
Reflexology is a bodywork modality in which defined points on the feet, hands or ears are stimulated, resulting in specific reflexive activity of the nervous system. It is thought that this pressure relieves blocked energy and allows the body to work more efficiently. In the 1930s, physical therapist Eunice Ingham refined foot reflexology to create the system we use today. The Ingham Method of Foot Reflexology is the focus of this class and is used to improve nerve function and blood supply to normalize body processes and relieve tension. This course utilizes lecture, discussion, demonstration and hands-on techniques.
Reiki I
Do you want a technique you can turn on immediately to create greater peace, relaxation, healing and well-being for yourself and others? Learn Reiki! Reiki translates into "universal life force energy" and is an ancient system of energy healing rediscovered in the last century. The word Reiki describes the energy as well as the system of use. In this class, you will learn the history and principles of Reiki, basics of the chakra system, Reiki hand positions and a variety of ways to use Reiki, including self-treatments and use with plants, animals and food. Hands-on work will include giving and receiving Reiki treatments. The class will culminate with each student receiving the Reiki I "attunement," a short ceremony that aligns you with the Reiki I frequency.
Reiki II
Building on the basic principles learned in Reiki I, Reiki II provides a forum for students to share experiences since receiving their first attunement. During this course, you will be introduced to the first three Reiki symbols, increasing your capacity for healing with Reiki frequencies. These symbols are used to focus and intensify the Reiki energy for greater healing of the physical, emotional and mental functioning. You will also learn how to perform long-distance Reiki healings as part of Level II training. The class culminates in the students receiving their Level II attunement, conferring to them the title of Reiki Practitioner.
Self-Healing with Sound
Experience profound healing through sound! This class will explore different sound modalities that you can use on yourself (and others) to elicit deep relaxation, experience altered states of consciousness, affect healing on the emotional, physical and spiritual planes and experience your life force more acutely and deliberately. Modalities explored will include vocalization, use of the didgeridoo, meditative practices and how to use sound instruments in your self-care routine
T'ai Chi
T'ai Chi is a centuries-old Chinese health practice that originated as a martial art. It has been shown to improve strength, coordination, balance and vitality. T'ai Chi has been clinically demonstrated to have numerous health benefits and enhances one's creativity and stress-resistance. T'ai Chi is practiced with maximal relaxation.