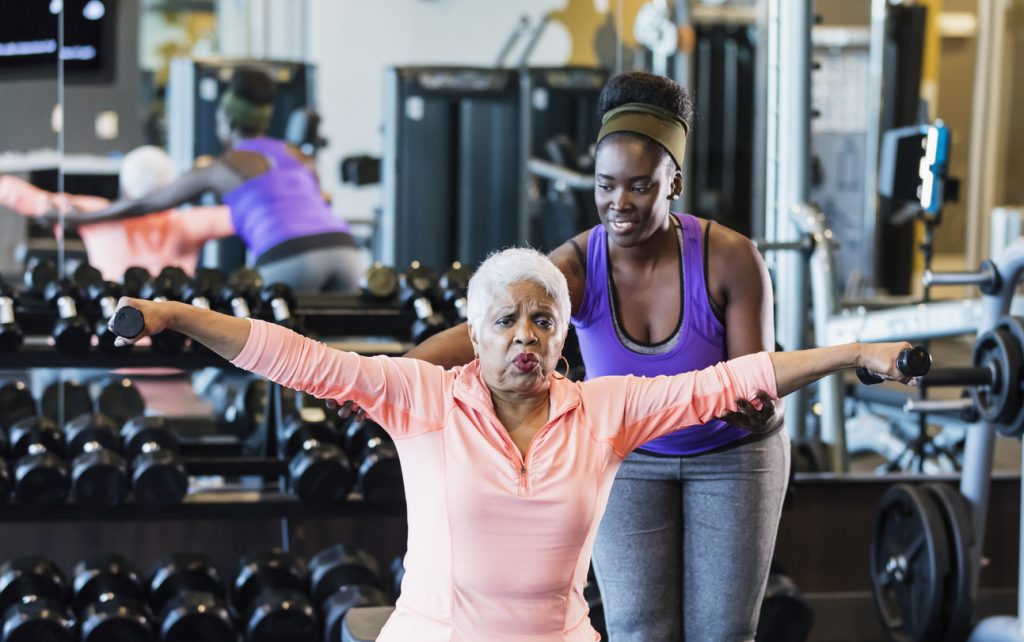 Fitness trainers and Nutrition Wellness coaches help people live healthier and longer, while enjoying a lucrative and rewarding career—and programs to certify people as fitness trainers and nutrition wellness coaches are growing both online and in traditional settings.
According to the Bureau of Labor Statistics, an entry-level Personal trainer position can pay about $18.85 per hour. However, those with proper hands-on Fitness training, multiple certifications, and a thorough knowledge of Nutrition can expect to earn much more.
Those who are interested in becoming a fitness trainer can find employment at places such as:
Gyms and Fitness centers
Spas and Resorts
Major corporations
Wellness centers
Health clubs
Hospital wellness programs
But where should you start?
Online Fitness Certification vs. Fitness & Nutrition Degree (AOS) Programs
Students seeking a career in Fitness can take an online course that teaches toward the test, or they can earn their degree in Fitness and Nutrition at a fully accredited school such as WellSpring School of Allied Health.  Online courses and certifications have varying levels of quality so it's important to find programs of instruction like the WellSpring Fitness and Nutrition program, that are accredited by the Accrediting Bureau of Health Education Schools (ABHES) and sanctioned by NASM, the National Association of Sports Medicine. Wellspring trains students toward as many as six certifications; highly impressive on a resume.
Online courses can't provide hands-on, real world experience working with people.  Wellspring's six-week internship, supervised by a qualified instructor, allows the student to have a more comprehensive understanding of how to design a program for their client's individual Fitness and Nutritional needs. Online students may have the most basic knowledge needed to pass a certification exam, but interning and working with clients is just one of the advantages WellSpring offers over online programs.
The WellSpring Difference
At WellSpring campuses, students receive their Fitness and Nutrition degree by attending classes that are designed for busy adult learners. WellSpring has convenient daytime or evening classes available which allow the student to complete the program in 17 or 22 months. These accelerated classes are taught by dedicated, knowledgeable, staff members and provide hands-on, practical experience working with real clients.
The WellSpring Career Services staff is committed to providing support to graduates as they pursue employment. The school's culture and desire to see students thrive in their new careers sets WellSpring apart from online courses. Wellspring's long history and fantastic reputation will put you on the fast track for success.
Are you interested in improving the lives of others and developing a rewarding career in Fitness and Nutrition?
Discover whether a career in Fitness & Nutrition is the right path for you. Fill out the form on this page to receive more information. A helpful WellSpring Admissions Representative can answer all your questions and help you with everything from scheduling to financial aid.
For immediate questions, call us at 1-816-523-9140
*Program length when completed in normal time