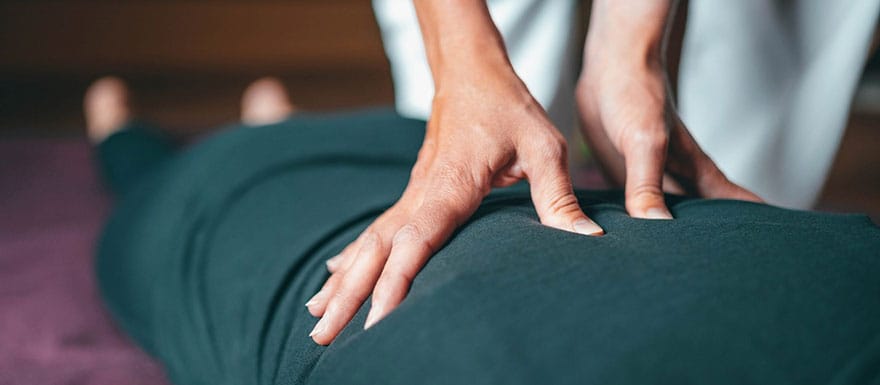 You don't have to enroll in med school, spend years in university, and complete years of residency just to have a lucrative and fulfilling job in the health, nutrition, and wellness space. Some of the most promising and top-paying professions in those fields today don't require going halfway across the country to complete. While these careers still entail ample training, they don't demand as much financial investment. Still, they're as fulfilling as a typical health-related job.
If you're interested in forging a career in this sector, here are some professions worth looking into.
Massage Therapist
The U.S. Bureau of Labor Statistics (BLS) predicts that the employment of massage therapists will grow by 21 percent between 2019 and 2029, much faster than the average for all occupations. The demand will likely increase as more healthcare providers realize the benefits of massage and make these services a core part of their treatment plans.
While requirements and standards vary greatly by state, most require that aspiring massage therapists go through a Massage Therapy program and pass an examination in order to be recognized as a certified massage therapist. Some programs focus on particular massage specializations, but there are also some that offer a general overview of the field, along with classes in anatomy, physiology, and kinesiology. But if you're planning to open your own massage therapy business, it's best to opt for massage therapy courses such as ours which already include business education. That way, you'll acquire the skills to run your business efficiently alongside practical massage expertise.
Medical Assistant
Even before the pandemic, America was already facing a shortage in healthcare workers; COVID-19 just exacerbated the gap. As more and more people rely on the healthcare system, there's a need for more people to join the workforce. This is particularly true for medical assistant jobs which are in great demand across different care settings, from hospitals, clinics, doctor's offices, and other medical institutions offering any type of healthcare services. In fact, the BLS expects to see a 19 percent growth in employment demands for medical assistants from 2019 to 2029.
Unfortunately, those studying in Medical Assistant programs have had to deal with school closures and stringent social distancing protocols, making learning a challenge. The good thing is that institutions are adapting by opening learning opportunities online, with some doing so either permanently or temporarily only. These, in turn, can help give you a better grasp of telehealth — a rising healthcare strategy that entails virtual clinic visits. As you learn from home, it's important to begin cultivating healthy remote working habits such as sticking to a routine, taking regular breaks, and having a dedicated space for studying or working. Learning from home helps prepare you for both remote and hybrid work arrangements, and can make you a more appealing medical assistant applicant as you're already adept at using digital tools.
Fitness and Nutrition Coach
Holistic health coaching was once a profession that drew a lot of skepticism, but it eventually turned into a $7 billion service market. To the uninitiated, the main role of these coaches is to motivate clients to change bad lifestyle habits, as well as manage chronic conditions like diabetes.
Most patients don't have the luxury to discuss with their physicians their health habits, nutrition, lifestyle, and activity level due to time constraints, and health coaches can fill that void by offering in-depth attention to one's nutrition and emotional wellness. And now that more people are focused on their health and being proactive in light of the pandemic, the demand for health coaches is rising.
If you are considering changing careers to focus on areas of health and nutrition, we hope the above tips have helped.