Unsure of your next career move? Why not consider a career in massage therapy? Allied health professions such as massage therapy offer several unique benefits. Discover three reasons why you might want to become a massage therapist in Wichita.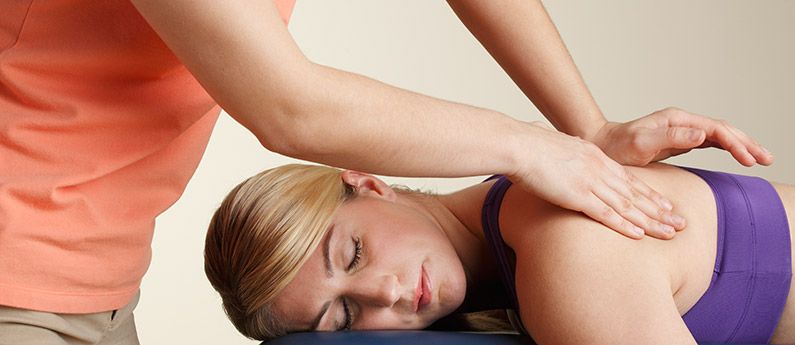 1. Benefit from a Healthy, Human-Centric Lifestyle
Massage has long been associated with good health and healing, whether it be physical, emotional or spiritual. It's a career that is often as fulfilling for the practitioner as it is for the client — human touch is an amazing thing. It can be as straightforward as helping to alleviate a client's pain or helping to facilitate deep relaxation. It's a career where 98% of clients leave happy and want to reschedule their next appointment. Rather than stressful environments or overly structured offices, massage therapists have the opportunity to work in more tranquil environments like salons and spas, but also in Chiropractor's offices, hospitals, health clubs or for athletic teams. Massage therapy is a healing profession where practitioners experience greater fulfillment because they are helping others live a healthier life.
2. Being a Massage Therapist Offers Both Career and Lifestyle Flexibility
With massage therapists in such demand, most therapists can work where and when they choose to work: mornings, afternoons, or evenings? Or, only work when the kids are in school. Also, most therapists don't just work for a single employer. They manage a "portfolio" of jobs: Tuesdays at Massage Envy, Wednesdays on-call at the hospital or fitness center, perhaps at home or in a private studio on weekends.
3. Profit from a Truly Exceptional Job Outlook
The Bureau of Labor Statistics projects that the massage therapy profession will increase by 26% percent between 2016 and 2026. Compare this to projected job growth rate for the U.S. job market as a whole, which is just 7% over this same time frame. The fact is, many employers can't find enough massage therapists to meet customer demand. Some employers even offer tuition assistance to recent grads as an incentive to join their team.
Become a Massage Therapist in Wichita Through the WellSpring School of Allied Health
This fall, the WellSpring School of Allied Health opened a new location in Wichita, Kansas. WellSpring's Wichita campus offers two comprehensive programs for aspiring massage therapists: a Massage Therapy Certificate and a Master Massage Therapist Degree. To learn more about WellSpring's academic offerings, contact Lori Sisk, Director of Admissions, at (316) 618-6250.