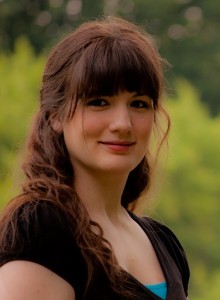 I've always been the one in my family to give out shoulder massages, but I never thought much of it. The English language and writing have always been my passion, and as an idealist straight out of high school, I decided to declare my major as English. Two years of college and an associate's degree in liberal arts later, I realized nowhere that was hiring needed my ability to explain Shakespeare's ability to break the "fourth wall." However, Hughes Family Chiropractic was hiring someone with good organizational and note-taking skills.
Working in the holistic aspect of medicine opened my eyes to a world of natural healing and the amazing ability the human body has to repair itself if given a nudge in the right direction, instead of being dulled and numbed by prescriptions. With this discovery, I also realized that I wanted a larger role in the lives of the patients our office saw. Beyond sorting their insurance out and taking dictated notes from the doctors, I wanted to be part of their healing process, and distant memories of giving back rubs rose to the surface of my mind.
Our office used to have a massage therapist, but she moved to another state several years ago. A simple question to the head doctor and his reply has changed my life and my direction as I find myself a student at WellSpring School of Allied Health, two months away from graduation.
WellSpring was recommended to me by the head doctor at my office, and it always seemed the clearest, easiest choice. On my first visit, Tammy was helpful and informative. She didn't pressure me like other massage schools had to make a decision on the spot.
The instructors at WellSpring are excellent. They aren't burned-out or retired therapists who just want to teach for a quick check, but passionate and devoted healers with a love of nurturing. Each one is unique but they all share a common desire to help those around them. I love the diversity among them and the delightful habits for which they become known.
Although the atmosphere is relaxed, I have learned and taken something out of every single class. There's been very little stress on homework or memorization, which has been a blessing to myself (and my fellow classmates, I'm sure), since many of us work full time as well as being full time students.
I love the tight bond the people in my cohort have knit to form a close friendship. I have no doubt that these people will be a part of my life long after we graduate, and it has been such a wonderful experience learning and growing with them into the therapists we are today.
If I didn't live seventy miles away from WellSpring I would love to someday be an instructor in this school just to remain connected to the sense of belonging and unified goal of healing that so richly fills each classroom and hallway. Choosing WellSpring has shaped my life and brilliantly illuminated the path to teaching better health and well-being not only to the people I work with, but also to myself.
– Cynthia Haynes