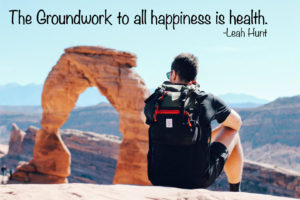 As a young adult, you still have a lot of things left in life to see and experience. Now imagine something cutting your life short in mere seconds. While this isn't meant to scare you, it's important to recognize that there is a serious widespread occurrence of cardiovascular disease taking place in the United States. In fact, it's the underlying cause in every one out of three deaths, according to the American Heart Association. Despite the seriousness of cardiovascular disease, there are steps we all can take to help ensure better heart health.
The amount of people with cardiovascular disease is overwhelming today. There are approximately 92 million Americans living with some form of the disease. Not to mention, the American Heart Association reported that this disease claims more lives than all types of cancer and Chronic Lower Respiratory Disease combined. This is a very sad reality that is becoming more and more apparent.
You can help prevent and catch cardiovascular disease by going in for regular medical checkups. This is an opportunity for your physician to do routine exams for blood pressure and heart rate, two factors that directly correlate with the disease, according to Harvard Medical School studies. Additional testing may be conducted if your doctor believes you are at risk for cardiovascular disease.
There are several cardiopulmonary diagnostics that can detect cardiovascular disease including the following:
Electrocardiogram (EKG)

Echocardiography (Echo)

Stress Test

Stress Echocardiography

Thallium Stress Test

Electroencephalography (EEG)

Pulmonary Function Test

Trans Esophageal Echo (TEE)
The above list was collected from Robert Wood Johnson University Hospital
Regular check ups, examination and a healthy lifestyle are the best prevention methods. Don't let cardiovascular disease be a risk to you. Stay on top of your cardiovascular health and improve your longevity.
If you feel passionate about helping others combat this dangerous disease by improving their heart health, your new career is waiting for you at WellSpring. We offer training in cardiopulmonary diagnostics as well as other programs to help fight health-related issues and improve the overall health of our community. If you're interested in a rewarding career in the healthcare industry, visit WellSpring online or call us at 866-443-9140 today!