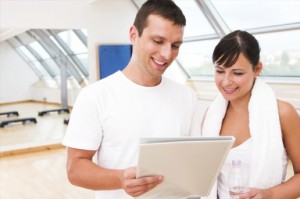 Even in these difficult economic times, the demand for personal trainers continue to rise.
"People spend money even in hard time on things they have an interest in and that are rewarding and fulfilling," said Tony Wells, the chief marketing officer of 24 Hour Fitness, in a recent article.
With this in mind, we encourage you to check out the personal training and wellness program at WellSpring.  You'll find that a career as a personal trainer is incredibly exciting and rewarding.  We give you the competitive edge to get there and secure the job you've been dreaming of.  The program features a double certification as a Certified Personal Trainer (CPT) and Corrective Exercise Specialist (CES), and includes extensive, supportive training in wellness, nutrition and other longevity-enhancement practices. As a result, graduates will be qualified to help clients across all wellness dimensions in their quest for optimal health.
You already love to work out.  Contact us today to get started in a career helping others do what you are passionate about.