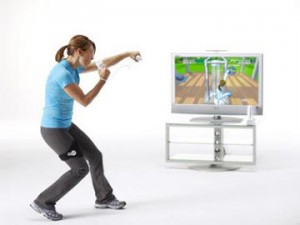 Looking for ways to stay indoors for your workouts? Do you have allergies or kids that just won't leave the video games alone? Kinect, Sony's PS3 Move and Nintendo's Wii systems now mean whichever console you own, you can get a gaming workout with the right motion-sensing controllers.
Here are some of the top fitness video games for 2011:
Wii – My Fitness Coach: Cardio Workou

t – Ratings 8/10

PS3, Wii, Xbox 360 – EA Sports Active 2

– Rating 9/10

Wii – Wii Fit Plus

– Ratings 6/10

Xbox 360 – The Biggest Loser: Ultimate Workout

– Rating 7/10

Xbox 360 – Your Shape: Fitness Evolved

– Rating 7/10

PS3, Wii, Xbox 360 – Get Fit With Mel B

– Rating 6/10
Would love to hear your feedback. Have you tried any of these systems. What would you suggest?
Ratings brought to you by MSN.