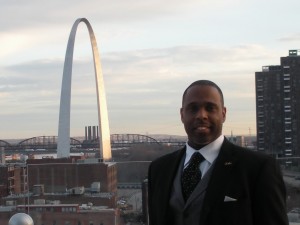 I came to WellSpring for the NASM CPT & CES Program. This is and will be a complete career change for me. As of May 2011, I received my termination letter from my employer of the last 16 years. My employment ends December 2012, so I am now preparing for the change at WellSpring.
In the past, I earned a bachelor's degree in Interdisciplinary Studies from the University of Missouri in Columbia. My major was Mathematics, with minors in Electrical Engineering and Behavioral Science. Also, I earned an associate's degree in Biology from the Kansas City Metropolitan Community Colleges. My freshman year in college, I took an elective course in Intro to Sports Medicine and surprisingly enjoyed it. I thought about a career in Sports Medicine, but had already decided to pursue Electrical Engineering. I chose the path of money versus enjoyment.
Currently, I co-own a real estate company with my uncle, Essential One Real Estate Services, Inc., www.Essential-One.com, in business since 1998. I am a licensed Broker in Missouri and licensed Agent in Kansas. Also, I own and operate solely, Real Options LLC, providing services of Mobile Notary, Investment Property and Property Management. Working for someone else has never been my goal or dream. I have very much of an entrepreneurial spirit. As with what I am now doing with WellSpring, I am preparing for my future endeavors.
In April 2011, I created Beyond Resurrection, LLC. I intend to apply my new skills of CPT and CES toward helping others. Also, in November 2011 I will acquire the skills to be a Life Coach. Along with these, I am currently Co-Vice President of 100 Black Men of Greater Kansas City, a non-profit that focuses on the mentoring and development of African American boys 12-18 years old. Combining all this into one product… ME! Beyond Resurrection will serve a diverse group of people who want to make a change, whether the change is physical, personal or business. I will be marketing myself as a Wellness/Life Coach and Personal Trainer. Currently, I am putting the finishing touches on two books that I have written: "Changing Lanes, ReCr8 U n 365 Ways" for personal change and "Dysfunctional ME, or is it you?" for interpersonal relationships.
I aspire to be the face of WellSpring and return as an instructor for Wellness Coaching as part of the overall program. I enjoy my freedom and you may often hear me say, "I'm working on NOT working the rest of my life. I'm building a career I will enjoy!"
– Jeff Davis, WellSpring Personal Training & Wellness Student