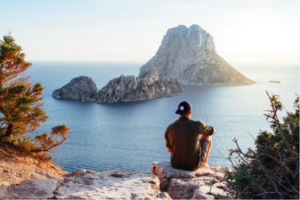 Some people probably wonder why Men's Health Week is so important or why there may haveseen several posting and flyers for this national awareness week. Most men think that they take pretty good care of themselves and/or can fix some of their health issues they're experiencing in life. As we age and grow wiser, we tend to think that we can self-diagnose or search on WikiMD to find the answers regarding our health. However, self-diagnosis is often inaccurate. At the end of the day, it's prudent to allow medical professionals to diagnose or provide treatment.
That said, there's a certain stigma behind men's health that's dominated by the thought that males should be "manly" and should be impervious to common ailments. Let's talk realistically here. This stigma is exactly why acknowledging Men's Health Week is so important. Here are some important facts that we should all consider when discussing men's health.
Did you know that according to the Center for Disease Control and Prevention, women are two times more likely to go in for their annual doctor's visit than men? As a result, a disproportionate number of men die from the top 10 causes of death, according to BLS. This also accounts for the fact that women are also living, on average, at least five years longer than their male counterparts.
According to Dr. David Gremillion, a Men's Health Network doctor, "There is a silent health crisis in America… it's the fact that, on average, American men live sicker and die younger than women."
The programs we provide at Wellspring are designed to help educate those who have the desire and goals to help fight health crises. The students are trained in ways to help stop and treat preventable illnesses and ailments.
One of our students, Zachary Biron, who is enrolled in the Fitness & Nutrition Associates Degree program, talks about his goals to help people live healthier lifestyles. He's a prime example of why we're so proud of our institution and our students.
The programs at Wellspring help to propel and prepare our students for life after college. Many of them come in with big dreams and our staff and faculty help turn those dreams into reality. Wellspring students truly want to use what they're learning here to help reduce and treat health issues in our community. Biron added, "I want to create my own business… one that will have a holistic approach to fitness… not just the physical aspect and nutrition aspect, but the mental and spiritual and everything."
By acknowledging national health awareness days, the Wellspring team is doing its part to combat stigmas and educate others. Wellspring provides a unique education, with hands on training that helps facilitate and build a network of health professionals that are bettering communities one day at a time.
Join the WellSpring family today!