For the third consecutive year WellSpring School of Allied Health invites students to submit a short video explaining  why they selected WellSpring as their education partner, and what aspects of attending WellSpring stand out as reasons for future students to consider attending the school.
The student with the best video will receive a $400 Amazon.com gift card
Two runner-ups will each receive a $50 Amazon.com gift card
Last year's winner, Kelly Bigelow, explained her journey about becoming a personal trainer. Initially, Kelly had purchased her training certificate online, and once she worked with her first client, she realized she needed professional, hands-on training. "I went out and purchased a certification. Upon doing that, I realized with my first client that I had no clue, at all, what I was doing. At that point I said, I need to go back and learn more." Kelly said.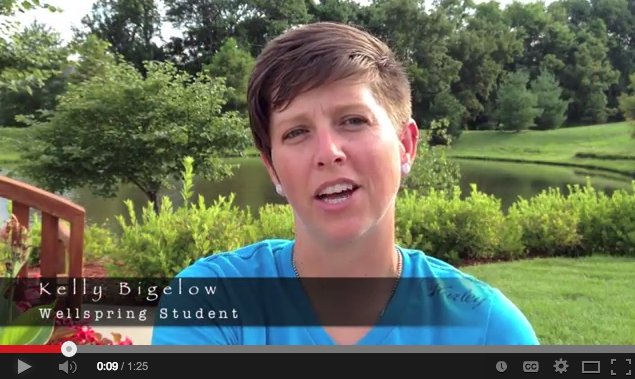 While continuing her education at WellSpring, Kelly was able to receive hands-on training that helped her master the techniques she was learning. In addition to her fitness training certification, Kelly received her corrective exercise specialist certification as well.
Interested in submitting your own video? Record your story in a 1-2 minute video and email your submissions in mp4 video format to [email protected] at the Kansas City Campus or [email protected] at the Lawrence Campus.
Submissions must be received by October 24, 2014 at 5 P.M.
Winners will be announced by 5 P.M on November 7th, 2014.