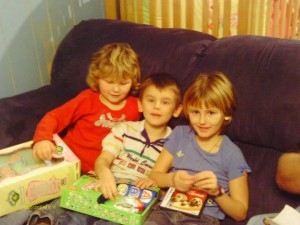 Our WellSpring family has suffered a tragedy this week. Ashley Schendel, who completed Massage Therapy classes at the Lawrence campus last week, lost her husband and three of her four children in a fire on Monday. We are thankful that Ashley and her 9-year-old daughter, Alexis Best, survived the early morning fire at their home in Richmond, KS., about 60 miles from Kansas City.
The Schendels had no life insurance. The WellSpring family is working to help raise funds to pay for funeral and medical expenses. There has been an outpouring of ideas and offers of help for Ashley. The first event to help raise funds will take place from 5-9 p.m. this Thursday, April 28, at both the Kansas City and the Lawrence campuses. WellSpring students and faculty will offer 10-minute chair massages for a minimum $15 donation. We hope that you will come by and encourage your friends and family to as well.
In addition, a bank account has been opened for those wanting to make donations to help Ashley and her daughter. Contributions can be sent to Best-Schendel Family, c/o Patriots Bank, 1508 Hwy 59, Princeton, KS 66078.
We will keep you posted regarding other fundraising ideas. The compassion and caring that has been so evident makes us proud to be part of the WellSpring family.