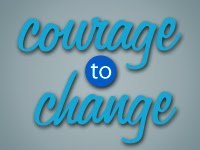 Most of the students who come through the WellSpring School of Allied Health's doors are going through change — some major, some minor. Some have endured hardship such as divorce. Others realize they aren't in a career they are passionate about. A few lucky ones have the WellSpring vision right out of high school and follow their dreams from the start.
There is one common thread among all the WellSpring students and graduates. They all have the courage and the passion to change their life for the better. Whether they are becoming a massage therapist, personal trainer, or medical assistant, they all have the desire to heal and make others' lives better.
At WellSpring School of Allied Health we are passionate about you, passionate about wellness, and passionate about helping you live your dream through a career YOU can feel passionate about.
Two questions? Are you living your dream? Do you have the courage to make the change?
Here are a few quotes to help inspire. Enjoy!
They always say time changes things, but you actually have to change them yourself.
– Andy Warhol
Only I can change my life. No one can do it for me.
– Carol Burnett
We all have big changes in our lives that are more or less a second chance.
– Harrison Ford
Things do not change; we change.
– Henry David Thoreau
The universe is change; our life is what our thoughts make it.
– Marcus Aurelius Antoninus
Change your thoughts and you change your world.
– Norman Vincent Peale