We recently caught up with Suzy Gregg, a graduate from WellSpring's massage therapy program, to find out how her time at WellSpring affected her career and what she's doing now that she's graduated.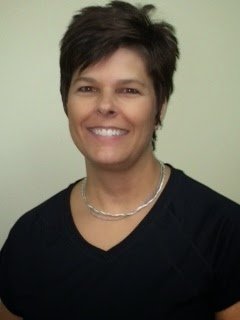 Suzy Gregg, LMT, CIMT 
Meet this inspiring graduate and see her Q&A below!
Why did you choose WellSpring?
WellSpring offered a more in-depth curriculum, has a great reputation and I felt comfortable with the classroom environment.
How has your time at WellSpring given you a leg up in the industry? 
WellSpring's reputation of producing top-notch students is a great benefit in our area as well as having instructors that continue to be my supporters, friends and mentors.
What was your favorite part about attending WellSpring? 
The best part of Wellspring was my classmates and instructors. I gained some great lifelong friends that I cherish dearly.
Would you recommend WellSpring and why? 
Yes. In addition to the curriculum, they have a great career placement office and a reputation that precedes them.
Now that you have graduated, what's next? 
I specialize in prenatal and postpartum massage and am a teacher of infant massage. I am currently training to teach prenatal massage and will be certified this fall in fertility-conception massage.