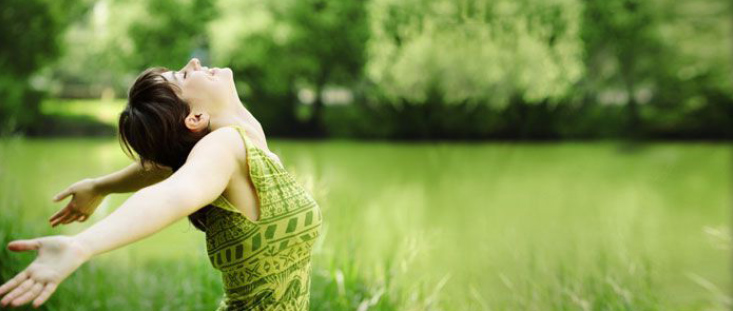 It's summer time, and everyone's feeling good. With all the excitement that comes with beautifully warm weather, we at WellSpring are (of course) concerned with summer wellness. May through August are the busiest, most active months. We've already covered how to handle proper summer nutrition. But what about physical and mental wellness? Skincare, physical self-care, and mental health don't take the summer off, as much as we wish we didn't have to worry about it all. Well, get ready cause here's your crash course in staying healthy when the weather's hot.
Skin Care
We all know how damaging the sun can be to our skin. Exposure to UV light from the sun causes the body to produce melanin, a dark pigment in the outer layer of the skin (the epidermis), which protects the body as the pigment darkens (causing sun tans). However, the protective properties of melanin only go so far. Under long enough exposure, melanin is overpowered by UV light which penetrates skin cells and causes sun burn. The lasting effects of UV exposure are well known and can be as simple as irritating sun burns or as serious as skin cancer. Anyone and everyone can combat the effects of UV overexposure by applying sunscreen every time you leave the house during the summer months. The doctor-recommended sunscreen is at minimum SPF 15. The American Academy of Dermatology recommends using a broad-spectrum sunscreen of SPF 30 or greater. Skin types vary greatly from person to person, but protection against UV rays is a standard self-care practice approved for everyone!
Labor and Activities
For most people, summer is synonymous with activity. Picnics, cookouts, pool parties, yard work, sports, the list goes on. Other than sweating bullets, many people don't truly understand the toll this kind of fun in the sun can take on one's body. Most bodily injuries actually occur during the summer months. But with some extra attentiveness and self-care, you can avoid ruining your summer with injuries.
Firstly, diet is important. All the time, yes, but particularly during the summer months when there's a lot going on and nutrition might not be top priority. Barbecue season is amazing for your social side, but typically not so much for your healthy side. But with a little pre-planning, you can make some absolutely delicious and nutritious summer cookout recipes involving greens, lean meats and tasty sides.
Secondly, summer is usually packed with events and activities. Which is tons of fun but can easily wear you down and even cause bodily harm. This is especially true for busy parents. Summer is the perfect storm for kids: no school, summer sports, swim parties, etc. While they're having fun, parents are still working on top of keeping up with their children. This is where massage therapy for adults can really help. The physiological effects of massage therapy are especially good for summer months because massage often relieves joint swelling, sore muscles, and can even prevent injuries caused by stress and/or tight muscles. Speaking of stress, massage therapy is the perfect cure of the mental strain of a busy summer. There's no better way to clear your mind and get back to neutral than a relaxing spa treatment and massage.
So, don't forget to take care of yourself and your loved ones this summer. Remember the skin maintenance and nutrition tips we've covered here, and be sure to schedule yourself a massage when the business of summer has you overwhelmed. From the WellSpring family to yours, have a safe and happy summer!
Sources:
https://www.mayoclinic.org/diseases-conditions/sunburn/symptoms-causes/syc-20355922
https://thegirlonbloor.com/15-healthy-summer-bbq-recipes/