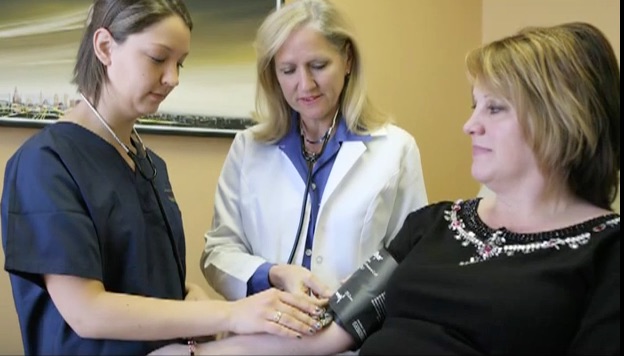 Medical assistant duties include both clinical AND administrative tasks to provide a broad range of skill-sets to your [potential] employer. Just because you have your certification as a medical assistant doesn't necessarily mean that you will perform all of these duties on a daily basis. In most settings, there will be multiple medical assistants working in the same facility to help balance out the workload.
On the clinical side you will do a variety of things such as:
setting up for procedures
assisting doctors in minor surgeries
gathering and updating patient health history
patient assessment and care
injections
EKG
urinalysis
glucose monitoring
blood typing
On the administrative side, you will learn how to handle insurance, billing, co-pays and deductibles as well as patient charts, scheduling appointments and answering phones.
Medical Assistant Duties are Varied and Broad
In a typical day, medical assistant duties consist of multiple activities, which can be a plus for anyone who dislikes doing the same thing all day. This is also good for people who love to learn and be in a constant state of growth.
WellSpring's Medical Assisting certification program offers a triple-certification to ensure that you have all of the skills you need to jump right into a medical assisting career. WellSpring's 10-month course, will prepare you to start working immediately as a medical assistant.
Alongside the triple-certification, WellSpring provides free career placement assistance for as long as your certification is valid.