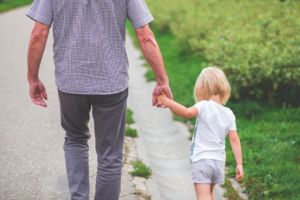 As time goes on, more and more people are seeing the value of education later in life. For some of us though, going to school seems quite impossible once we've started a family, taken on new responsibilities or started working a full-time job. Wherever life's road has taken you, school may not have been in the cards until now. For working parents, attending school as a non-traditional student often entails multitasking and juggling busy schedules.
This recent nationwide push for pursuing education later in life is underscored by the fact that forty percent of students were over the age of 25 in 2009. That number is expected to increase to 43 percent by 2020, according to the National Center for Education Statistics.
In fact, the Wellspring School of Allied Health proves truth to this statistic. The average age of a student at Wellspring is 30 years of age, which means half of our student body is in their 30's, 40's and even 50's.  The main point is it is never too late to learn a new career.
Phillip McConnell, one of our massage therapy students, shared his story about being both a student and a father. He sees the benefits of the Wellspring program and the flexibility it offers. "I'm 44 now. I waited until my kids got further in school, so that way when I was able to go to school, nothing would fluctuate between their school and my school."
The Wellspring faculty and staff are able to work one-on-one with students and help them figure out a plan that best suits their needs. McConnell said what he liked most was that, "They work with you. They help you get through whatever problem you have. Whether it be with class or personal." The program takes pride in caring about our students both in the classroom and at home.
The decision to return to school has proven beneficial, not only for McConnell, but for his children as well. "Going to school the same time she did (his daughter), excelled her desire to be a better student. Because now she wants to go into forensic science and work with the police department. And I think that's great and I am very proud of her."
Hundreds of other people share experiences similar to McConnell's. They have the desire to go back to school, but life seems to keep getting in the way. While parenting should be the first priority, getting the education that you've always dreamed of will help your family in the long-term.
By supporting students who are parents with a flexible and non-traditional classroom setting and an amazing faculty, WellSpring provides them benefits that extend into the home. Parents who pursue their own education can inspire their children to stay motivated in their own.
Join the WellSpring family today. Apply now!