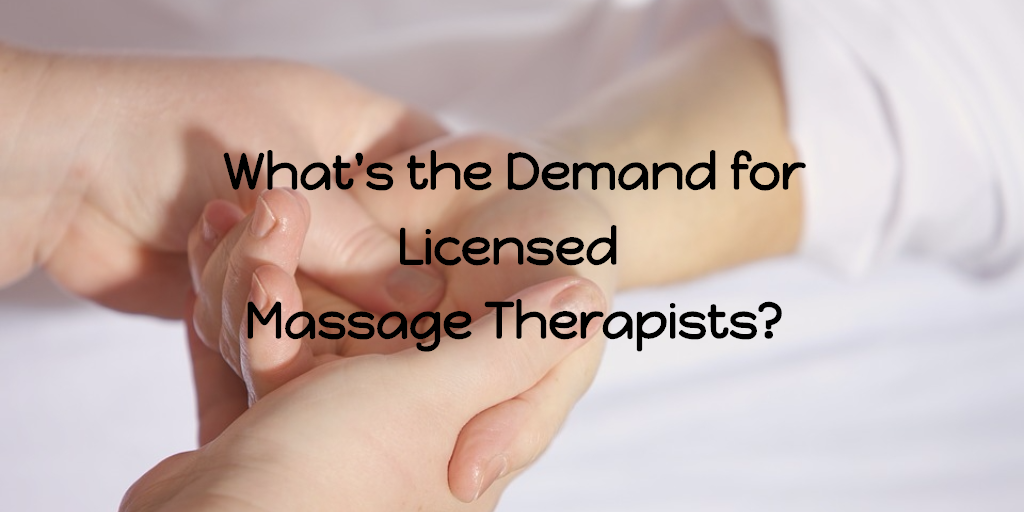 What's the demand for licensed massage therapists in the United States? According to the numbers collected last year*, a lot. In fact, over 39 million Americans made at least one visit to the massage therapist between June 2014 and June 2015. It's a $12 billion dollar business, and it's here to stay.
Demand for Licensed Massage Therapists is Steady
What this means for massage industry employers is that they are constantly looking for qualified staff to fill customer demand. Many owners have said that they could grow their business more, if they could find enough qualified people to work for them!
Typically, working for a company like Massage Envy, Massage Heights, Zen and so on can be a great start to a massage therapy career. As an employee, a new massage therapist can gain many hours of experience with regular shifts. Meanwhile, they leave the administrative work such as scheduling, billing, purchasing supplies, and paying overhead to the management.
But massage franchises or spas are just two options among many; it's now common for a massage therapist to be part of the staff at hospitals, chiropractors, fitness centers, and rehab clinics. Some massage therapists even add specialties like teaching infant massage at parenting classes to their practice.
Employment or Business Ownership – Both Are Options
Additionally, many massage therapists, especially once they have the experience, confidence and network to do so, choose self-employment for the control they feel it gives them over their career. The trade-off is that as a self-employed massage practitioner, you spend time and money on the business side of your practice.
Ultimately, a massage therapy career can take a wide variety of forms, and be as structured or as flexible you like, thanks to the demand for these skills. If you are the type of person who loves people, cares about health and well-being, and wants a career where you are constantly learning, massage therapy could be a great fit for you.
Expert Training and Deep Industry Contacts
Are you looking for a massage therapy school with an excellent reputation and career placement support? Then come speak to one of the admissions advisors at WellSpring School of Allied Health. We've been in the business of training massage therapists for almost 30 years, and know the industry intimately. We would be happy to discuss the many career options available to you as a licensed massage therapist.
* 2015 and 2014 American Massage Therapist Association Consumer Surveys 
Performance Information and Program Fees